How To Generate Business With Your Signage Platform
Possibilities for your signage platform are endless, for your customers as well for you to generate business with. Adjust the presentation and options of your signage platform to the wishes of your customer. You know your customer best as he will tell you what he needs.
Your signage platform is perfect for:
Offering your customers a low entry, attractive and innovative solution
Generating a strong recurring revenue stream
Offering add-ons, such as screens and content and increase your revenue per customer
Mix in your current portfolio and increase your cross selling possibilities
Staying relevant and inspiring your customer with new services and tools for growing their business, including modern and high technology tools like digital signage!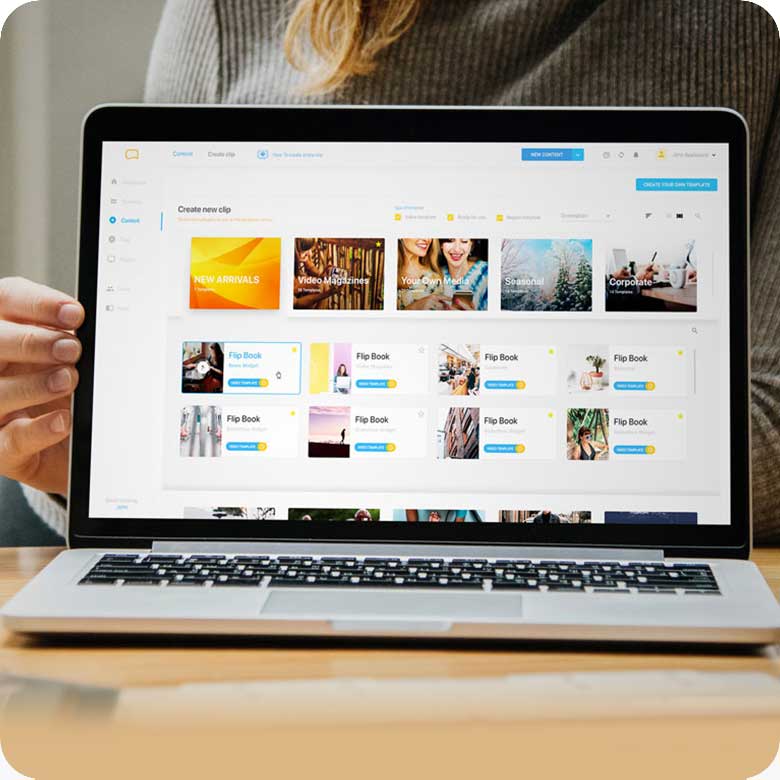 Type of Partner
And how to benefit per partner profile
---
Marketing and creative agency
Add-on for your creative services
Companies that sell and maintain office printers
You are selling printers and have anetwork of 100´s of even thousands custoemrs that use your printers and you have SLA´s with.
Consultancy
A digital product that is easy to implement. It displaying information on screen
IT / ICT
A perfect way to offer a solution that you can offer your customer straightaway
---
Printing house
The copier is not growing as fast as it used to. Generate the business model within digital signage
Niche specialist
Extend your relevance and your 'expertness' with creating a TV channel with relevant news, entertainment and partners.
Interior design & shop fitters
Your customer is open for ideas to change the way he works and wants to create the right environment.
Revenue & Sales Uplift
Important to know that we just sum up some revenue streams, if you have more, please share it with your signage community!
---
SAAS fee : Does your customer wants to buy a license for the long term? Or maybe you want to buy a 5 year license and charge the customer a monthly or quarterly fee….
---
Content & Features: Create movies, animations, templates totally custom made.
---
Set up & administration fee for customer: Charge a fee for setting up their account.
---
Training how to use (bigger customers): Your customer still needs some training, more to create the sense of urgency to really start using the platform.
---
Hardware: media players, screens and mounting: A full set up to implement a solution.
---
Managed services: Manage the platform for your customer. They give you instructions on campaign and specific content per location, you carry it out. In our experience this is really beneficial for both the customer and the partner.
---
Advertisers: Sell airtime to companies who are interested in promoting their company onto a program or network you have set up/manage.
---
Resell the content made for signage to websites en newsletter: The content that is created with the platform, is free of use for other media. Simply click to download the video and place it on other channels.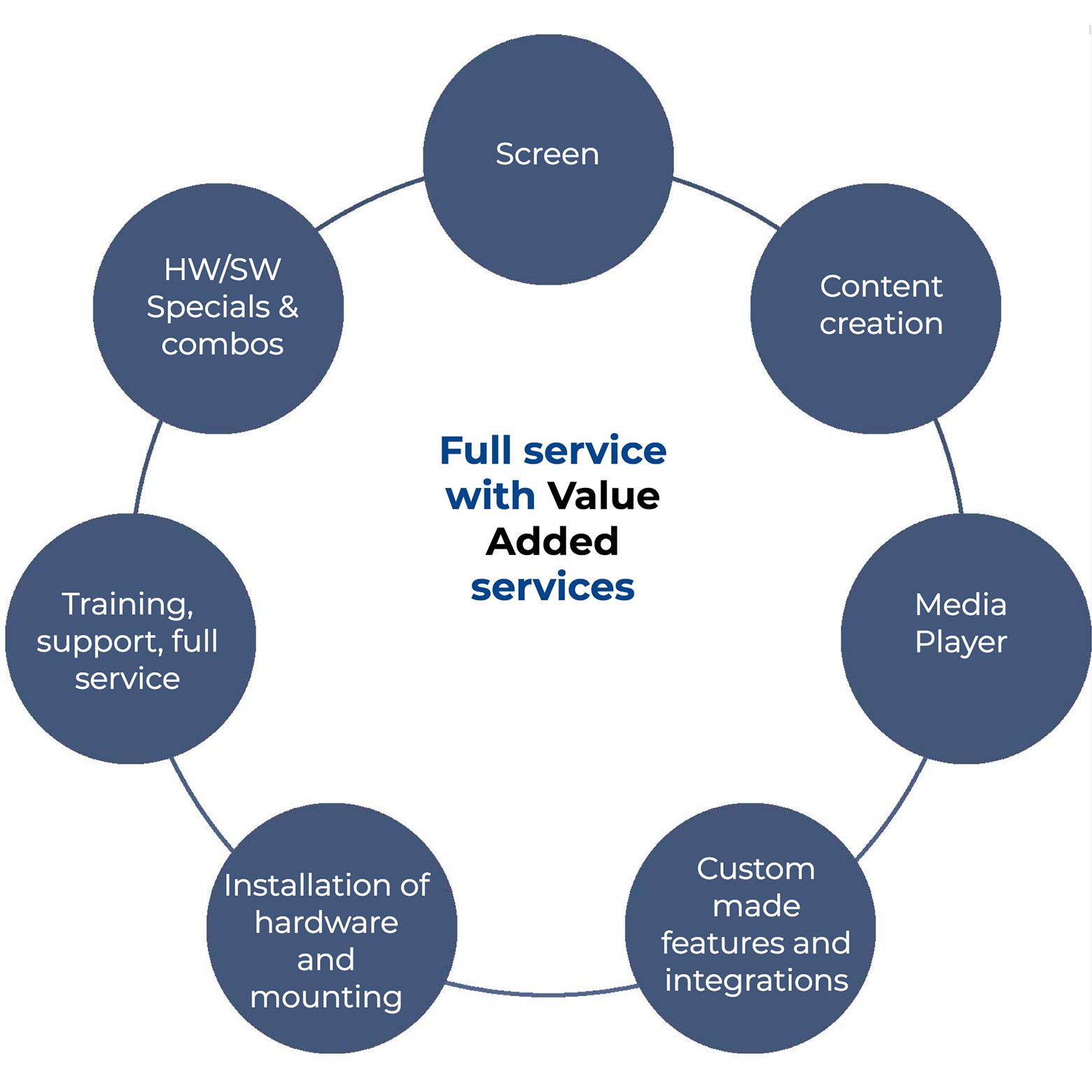 ---
Marketing Material
For a rather new product to your customers, bright information and clear communication is key. We can help you to market your digital signage platform and share all our ideas and tips with you now
---
Pitch
Explain the advantages of your signage platform, you need a compact pitch.
---

Website
You can use our template of the website and fill it with your details.
---
Presentation
Show them how it looks like.
---

Newsletter
Sending frequently newsletters with relevant info will make digital signage more top of mind.
---
---
Like to receive more information about Pushing & pulling Sales Strategies? Contact us directly or join our newsletter.
Need something special?
---
We are keen on special projects and have done many custom made projects in the past. So if you have a special project within the field of media technology, content and hardware, please contact us to share your ideas. Watch some of our custom made solutions on our website to see what we are capable of. Any other questions or you just like to go ahead with your digital signage platform? Contact us.
---