We're here to help you grow your revenue with digital signage
With a digital signage platform you can create revenue, for both you and your customers. The possibilities are endless. Adjust the design and options of your digital signage platform to the needs and desires of each of your customers. Ultimately, you know your customer best and they'll tell you what they need.
Add Signagecontrol® to your product portfoilio and benefit:
Offer your customers a low entry, attractive and innovative solution
Generate a strong recurring revenue stream
Offer add-ons, such as screens and content and increase your revenue per customer
Mix in with your current portfolio and increase your cross selling possibilities
Stay relevant and inspire your customer with new services and tools for growing their business, including modern, high-tech tools such as digital signage!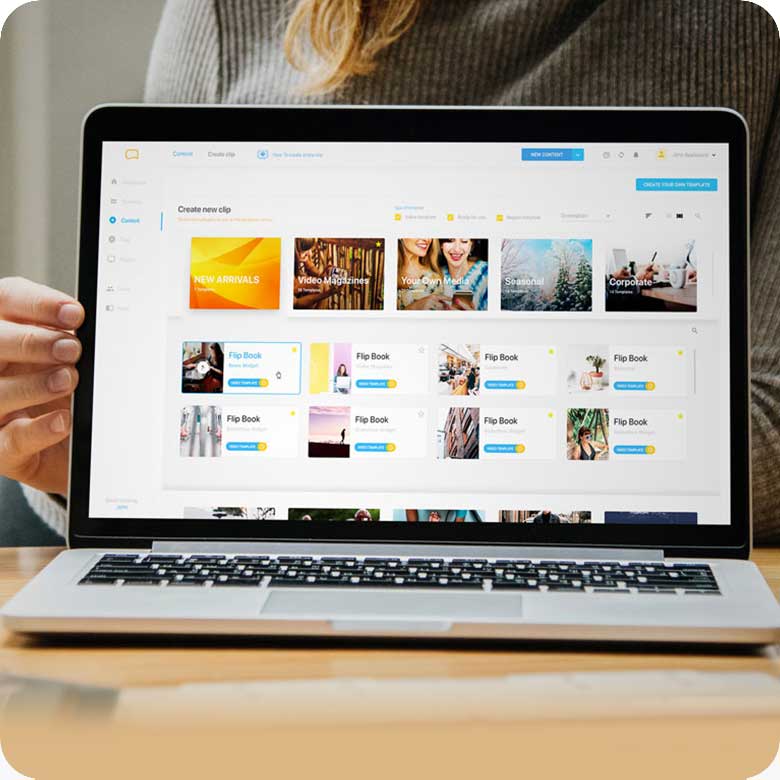 Revenue & Sales Increase
It's Important to keep in mind these are just a few examples of potential revenue streams, if you have more examples, please share them with your signage community!
---
SAAS fee : Would your customers prefer to buy a long term license? Or maybe you want to buy a 5 year license and charge your customer a monthly or quarterly fee….
---
Content & Features: Create movies, animations, templates completely custom made.
---
Set up & administration fee for customer: Charge a fee for setting up their account.
---
Training how to use (bigger customers): Your customer still needs some training, create a sense of urgency and get them to really start using the platform.
---
Hardware: media players, screens and mounting: A full set up to implement a solution.
---
Managed services: Manage the platform for your customer. Customers give you instructions for campaigns and specific content per location, you implement it. In our experience managed services are highly beneficial for both the customer and the partner.
---
Advertisers: Sell airtime to companies who are interested in promoting their company on a program or network you have set up and/or manage.
---
Resell the content made for signage to websites and newsletter: Content created with the platform, is free for use on other media. Simply click to download the video and place it on other channels.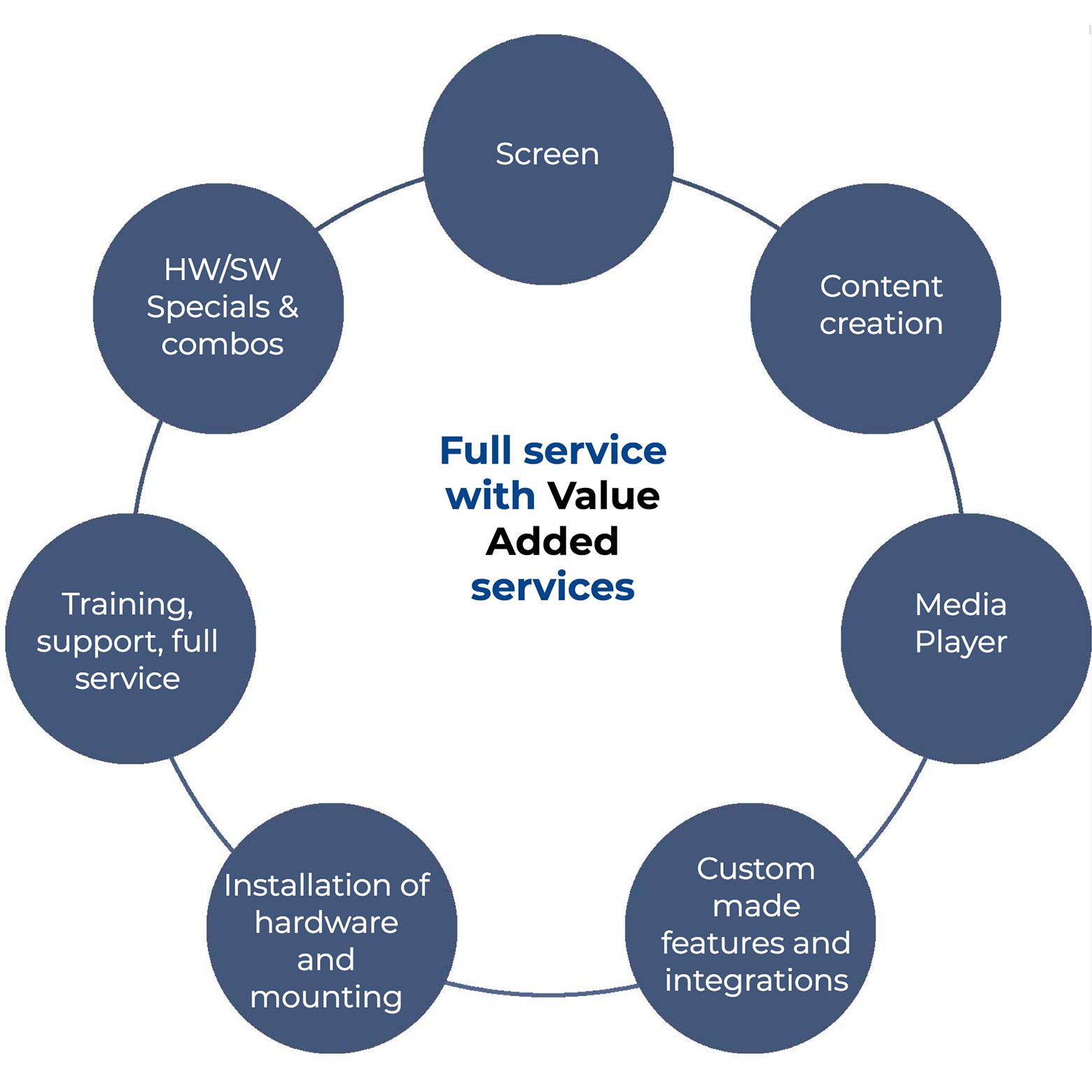 Call us now for more information or contact us
---
We love unique challanges and have completed many custom made projects. If you have a special project in mind within the field of media technology, content and hardware, please contact us to share your ideas. Watch some of our custom made solutions on our website to see what we are capable of. Do you have any other questions or would you like to get going with your digital signage platform? Contact us.
---