We use indoor digital signage to engage audiences
by the millions
---
Do you want to start communicating with digital screens using your own message and content?
SignageControl® is a powerful, user-friendly and flexible online platform for digital signage. It enlightens your customers, improves your company's success by increasing revenue, and bolsters the appeal of your product portfolio making it more modern and attractive.
---

---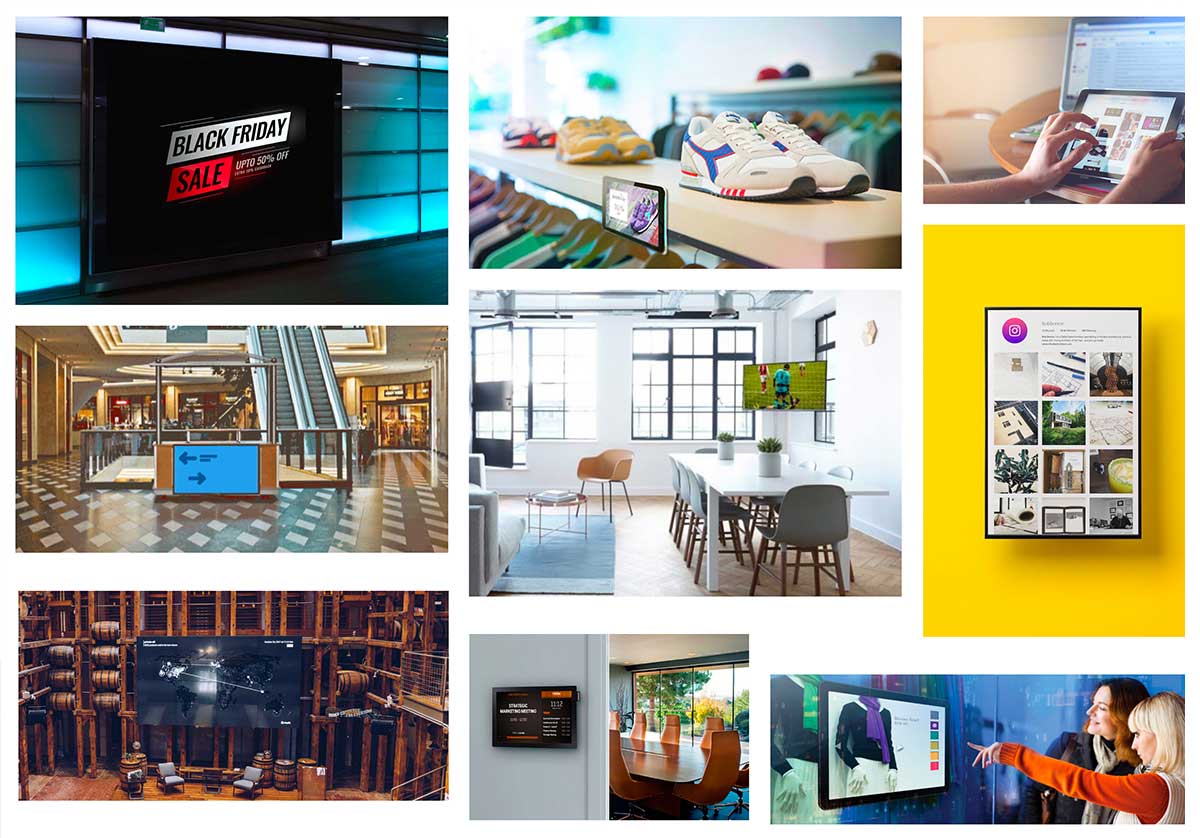 ---
OUR BENEFITS
How partnering with us will positively impact you, your audience and your business.
---
---
Modern digital tool
---
Add to your current product portfolio and increase your cross selling possibilities; Stay relevant and inspire your customer with new services and tools for growing their business, including modern and high-tech tools such as digital signage!
---


---
Generate business
---
Offer your customers an attractive and innovative solution with low-cost entry. Generate a strong recurring revenue stream. Offer add-ons, such as screens and content and increase your revenue per customer.
---


---
Reliable Services
---
We have 20 years of experience and one of the largest support teams in Europe. We'll make sure your business has a smooth and effective digital signage experience, as we do to ensure the success of all our re-sellers.
---

Revenue & Sales Increase
It's Important to keep in mind these are just a few examples of potential revenue streams, if you have more examples, please share them with your signage community!
---
SAAS fee : Would your customer like to buy a long-term license? Or maybe you want to buy a 5 year license and charge the customer a monthly or quarterly fee….
---
Content & Features: Create movies, animations, templates all totally custom made.
---
Set up & administration fee for customer: Charge a fee for setting up their account.
---
Training how to use (bigger customers): Your customer still needs some training, create the sense of urgency to really start using the platform.
---
Hardware: media players, screens and mounting: A fcomplete set up to implement a full solution.
---
Managed services: Manage the platform for your customer. They give you instructions on campaign and specific content per location, you carry it out. In our experience this is really beneficial for both the customer and the partner.
---
Advertisers: Sell airtime to companies who are interested in promoting their company onto a program or network you have set up/manage.
---
Resell the content made for signage to websites en newsletter: The content that is created with the platform, is free of use for other media. Simply click to download the video and place it on other channels.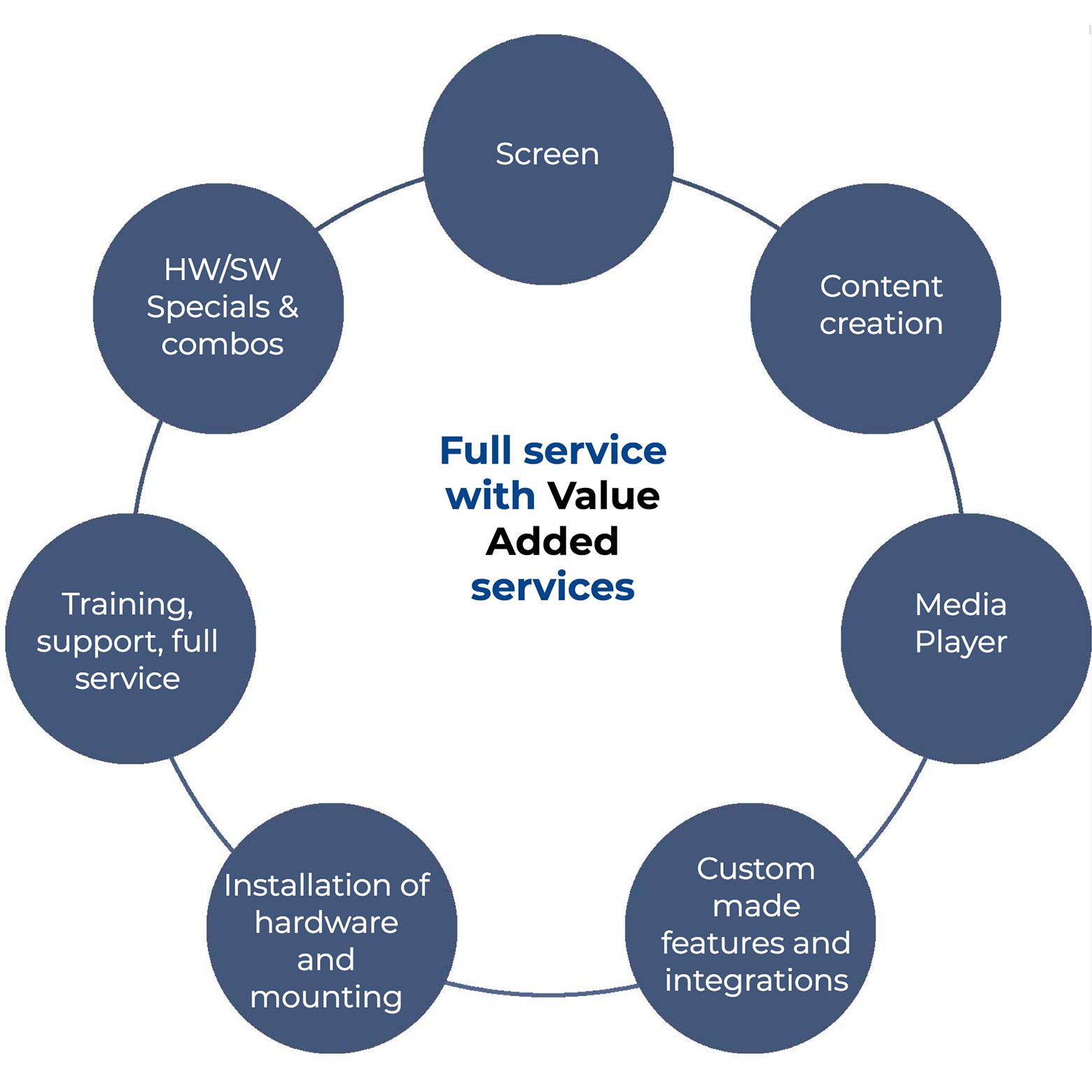 Benefit from the many advantages of SignageControl® partner status.
---
Software as a Service (SaaS)
---
Signagecontrol® is sold on a "Software as a Service" basis. The software runs entirely in "the cloud" on the internet, while our server park is directly connected to the internet backbone, delivering the optimal infrastructure and a robust failover procedure so the online software remains fully updated at all times.
Benefit from the latest technology!
---
We are now seeing the results of a revolution in video and media technology, the emergence of SMIL and HTML5 allows animations to be rendered in real time, delivering an optimal and relevant experience. Our total command of this technology allows you as a partner to profit from these technological advances.
Full support and outstanding service
---
Our technical staff are on hand to provide support in the area of technology and integration with other systems, while the user support and customer service department provide training for our partners in the use of the software, as well as setting up and managing narrowcasting schedules.
An ambitious team with years of experience
---
The team have years of experience in developing and supporting signage software for both major complex projects and simple applications with thousands of users.
---
Support
Except when you work with a commission, you maintain direct contact with your customer. We give you all the tools to help them where necessary.
---

Support training
Easy and low-threshold training to be up and running quickly and to recruit customers. We walk through the cms in an hour by telephone to give you the ins and outs. After this you must be able to do it yourself! If that does not work then just contact us again.
---

Self support
Answers to most questions can be found in our online knowledge base including most frequently asked questions, manuals and instructional videos. See http://support.cms-ds.com.
---

Service center
If you can not find a solution in the existing documentation, you can contact our Service Center. We help you to find a solution to the problem that you can share with your customers..
---

Software releases and upgrades
Partners receive monthly newsletters in which we inform you about the latest software and feature updates.
---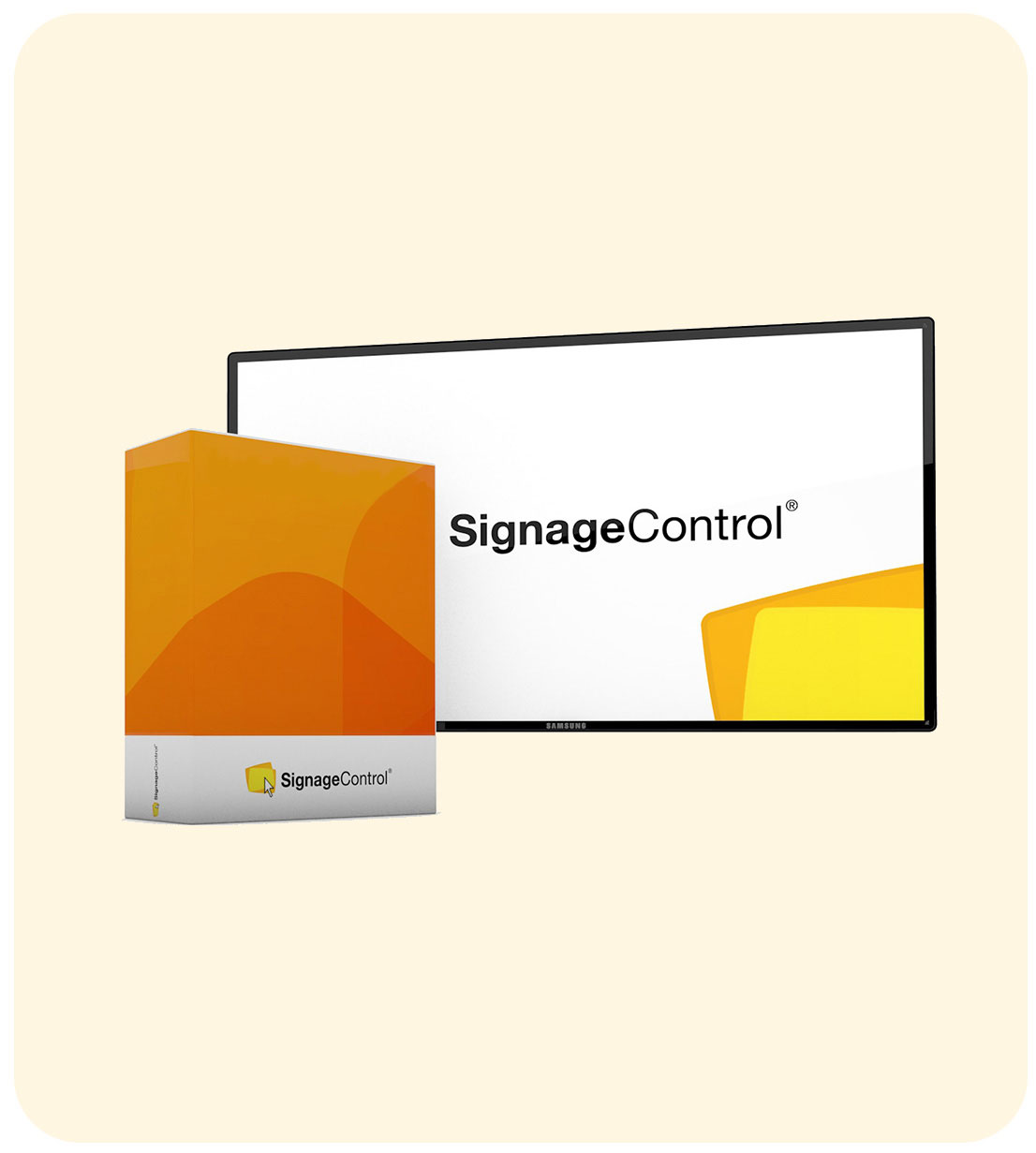 Become a partner
---
We are committed
to your success
---
Whether you want to outsource the screens, software, installation or content or want to offer it to your customer yourself, we have everything in house to completely unburden and support you.
---
Depending on the focus on digital signage for your company, we have various options from full support to completely independent.
---
CONTACT US
---
Are you interested in partnering with us? Have a project, need to have a brainstorm an a project?
---