Digital Signage for the adaptions because of COVID-19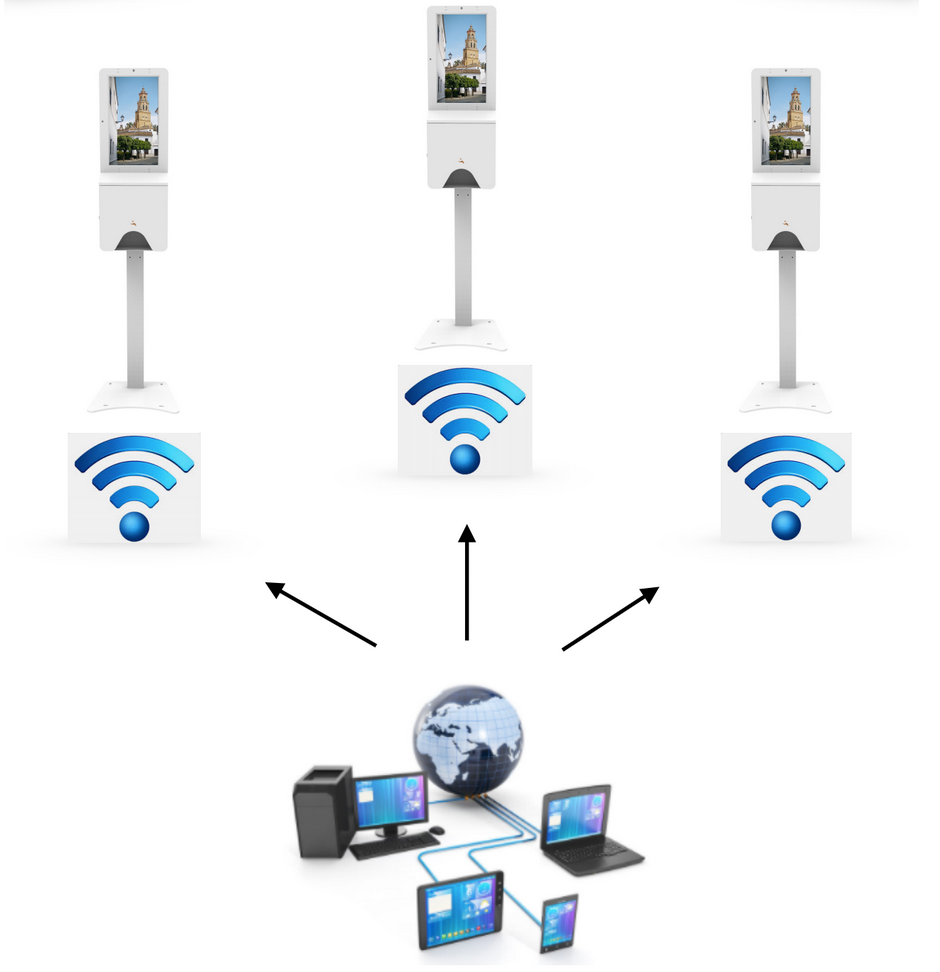 The latest in digital communication and Digital Signage technology that can be used in the corona era is now available
You will find real-time capacity control screens, disinfectant gel dispensers, up-to-date information on coronaviruses, specialised content, and much more:
Storescan
People counting system
Connecting Digital Signage to your existing metering solution
QuickEdit
Hygiene units with display
Queue management with QR
Menu displays for restaurants with QR code
Digital Signage Capacity Solutions
Provide information on waiting times for customers queuing to enter an establishment, and communicate the security measures you have adopted as a business.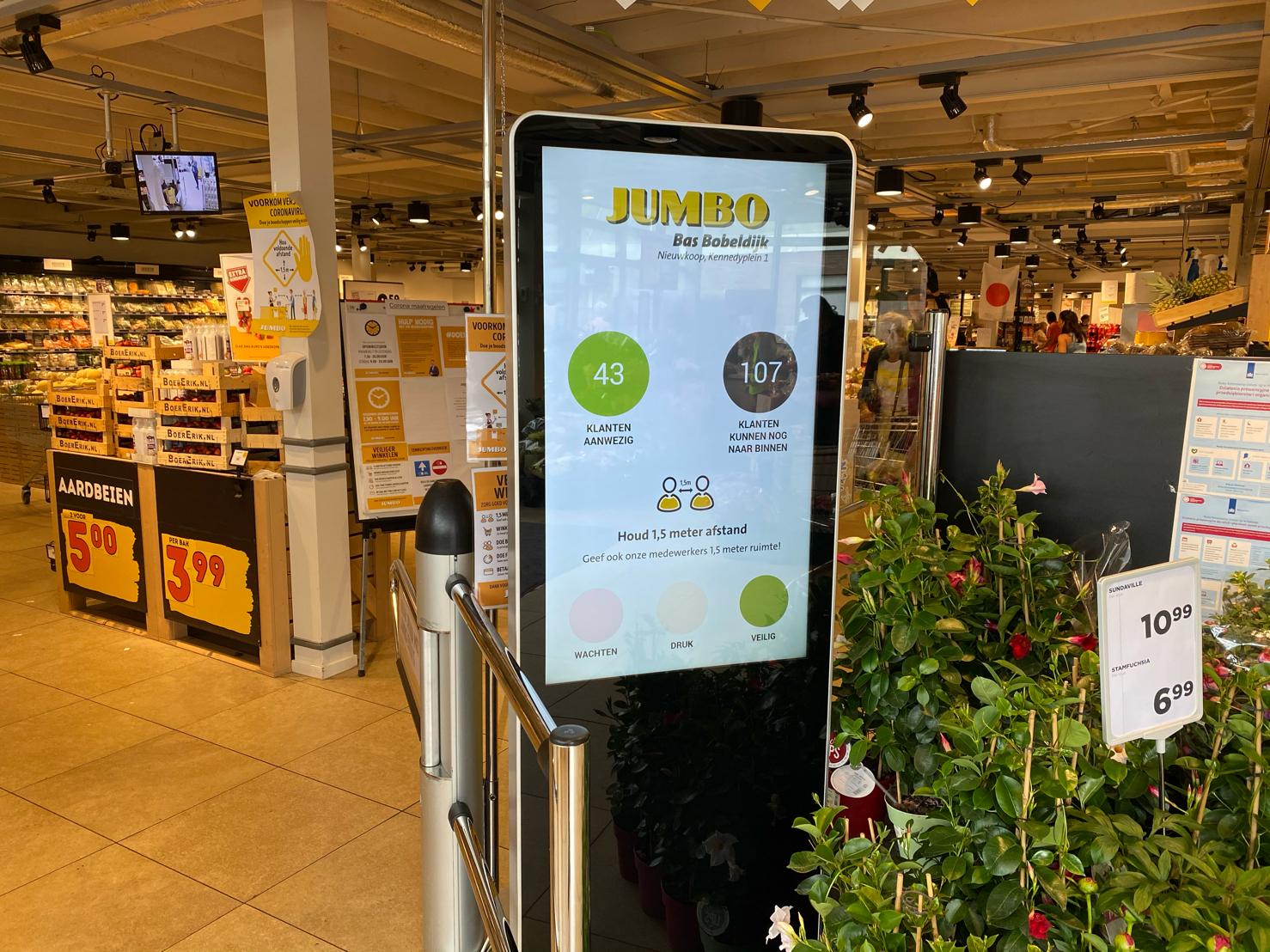 1. Storescan: Show the capacity in time of your venue
Perfect for crowded environments, large areas and spaces of more than 400 square metres. It has 2D/3D systems for measuring and monitoring capacity and purchase parameters in real time.
System integrated with SignageControl Digital Signage. Your customers will always know how many people are in the establishment and will remain safe while waiting.
---
2. People count:
Advanced access control for persons
It works as a traffic light for people. Ideal for establishments that only have one door to enter and exit.
It is a system that shows the capacity in real time on screen and indicates on screen when it is possible to pass and when it is not. It also shows the estimated waiting time.
It can be used with our platform or offline if necessary.
---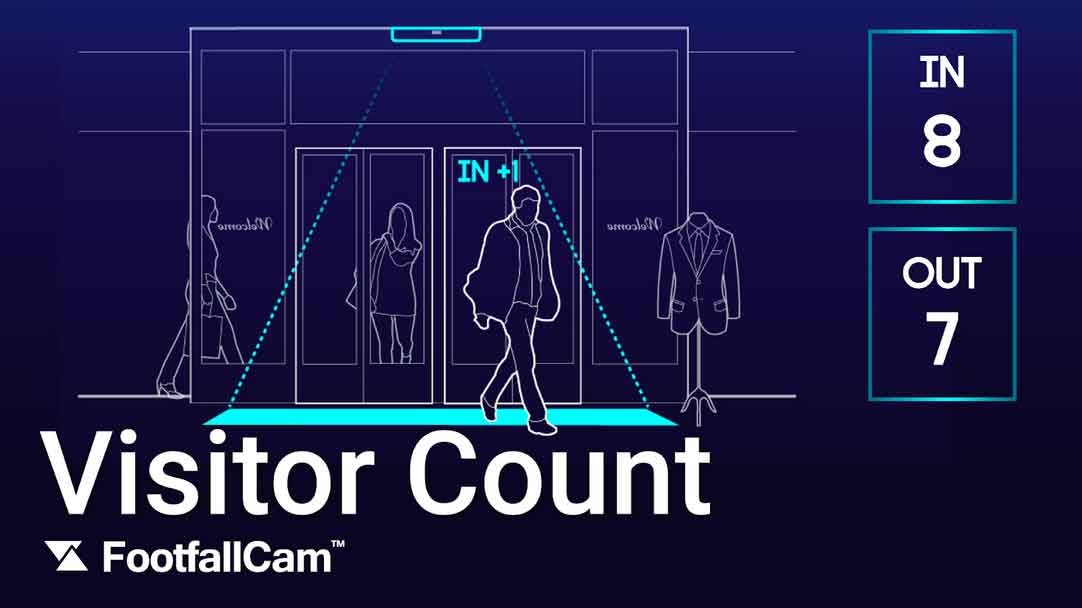 3. Adapt your existing measurement solution
Using your existing equipment, we can connect the SignageControl Digital Signage system via API/feeds to your existing counting system and display it on screen from our platform.
---
4. QuickEdit
The most versatile option for retail. It allows all kinds of informative, entertaining or promotional messages to be inserted - even a BIDI code can be inserted so that the customer can schedule their visit.
It works remotely from a mobile phone or tablet, for example, from inside the establishment. At the touch of a single on-screen button, a traffic light can be activated, for example, informing the maximum capacity and estimated waiting time.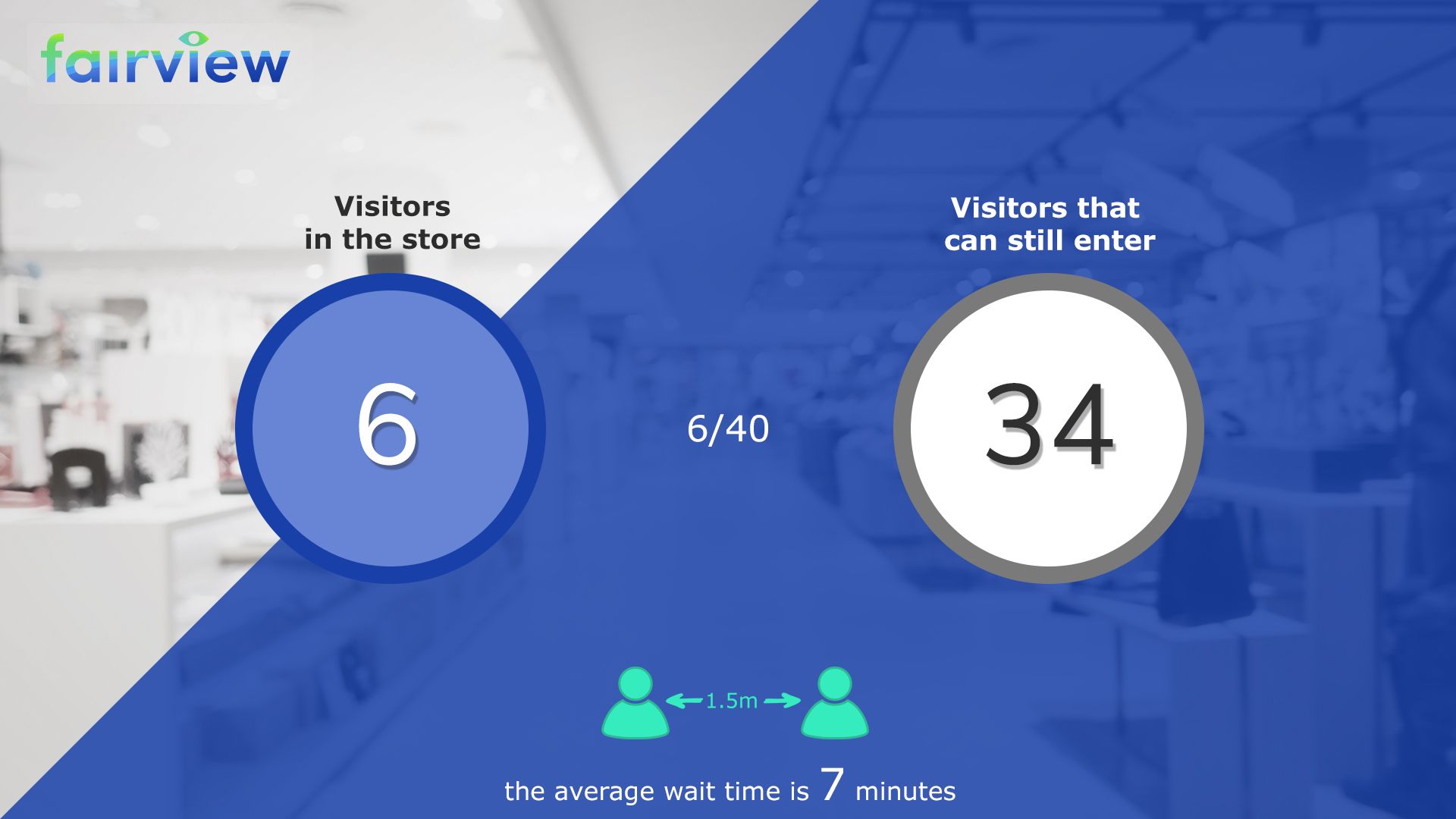 Hygiene units
Totems with integrated displays and hygiene systems.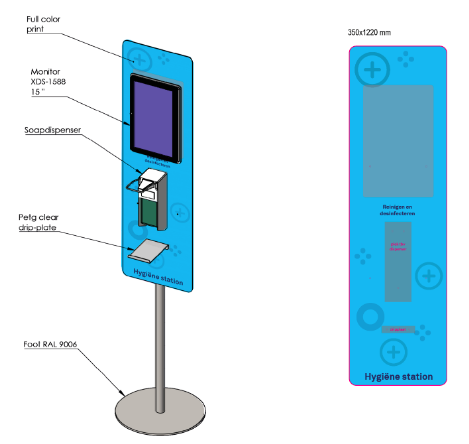 Basic hygiene unit
With this solution, your employees and customers can wash their hands by pressing with their elbow on a lever that distributes disinfectant gel.
In addition, the unit has a 15-inch screen (with built-in media player), on which you can share any message you want with Digital Signage.
It can display indications of office safety measures, news, weather or videos on multiple topics. The unit can also be designed with company colors, add a logo or name.
---
Compact hygiene unit
This solution offers a slightly larger screen, i.e. 21 inches, integrated in a totem that includes a camera, a thermometer and a gel dispenser.
The dispenser is automatic via a sensor, so by simply placing your hand underneath it, it will dispense the sanitising gel onto your hands.
A very pleasant solution for an office or establishment. Like the previous one, you will also have the possibility to share the content you want on the screen.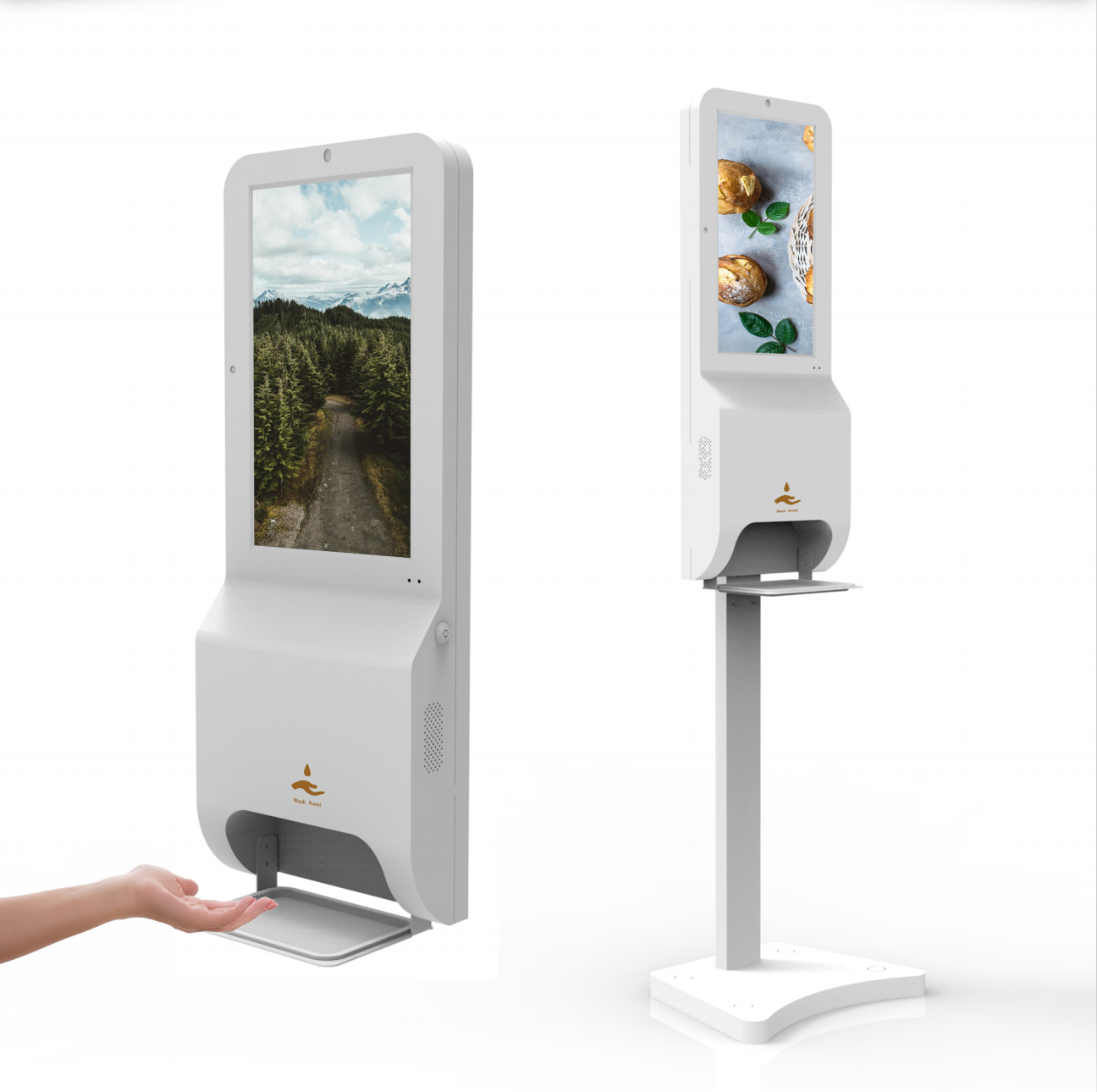 ---
Large hygiene unit
The third variant of the dispensers with Digital Signage displays is the most premium and extensive
It is fully customisable with your brand image (colours, logo, name).
It includes a 32-inch screen integrated into a steel casing. In addition, it has an automatic gel dispenser, the use of which you can monitor online, and it also has the option of integrating a camera and thermometer. Here too, you can broadcast your Digital Signage programming and share your content on the screen.
Other useful QR Code solutions
From capacity control to contactless restaurant menus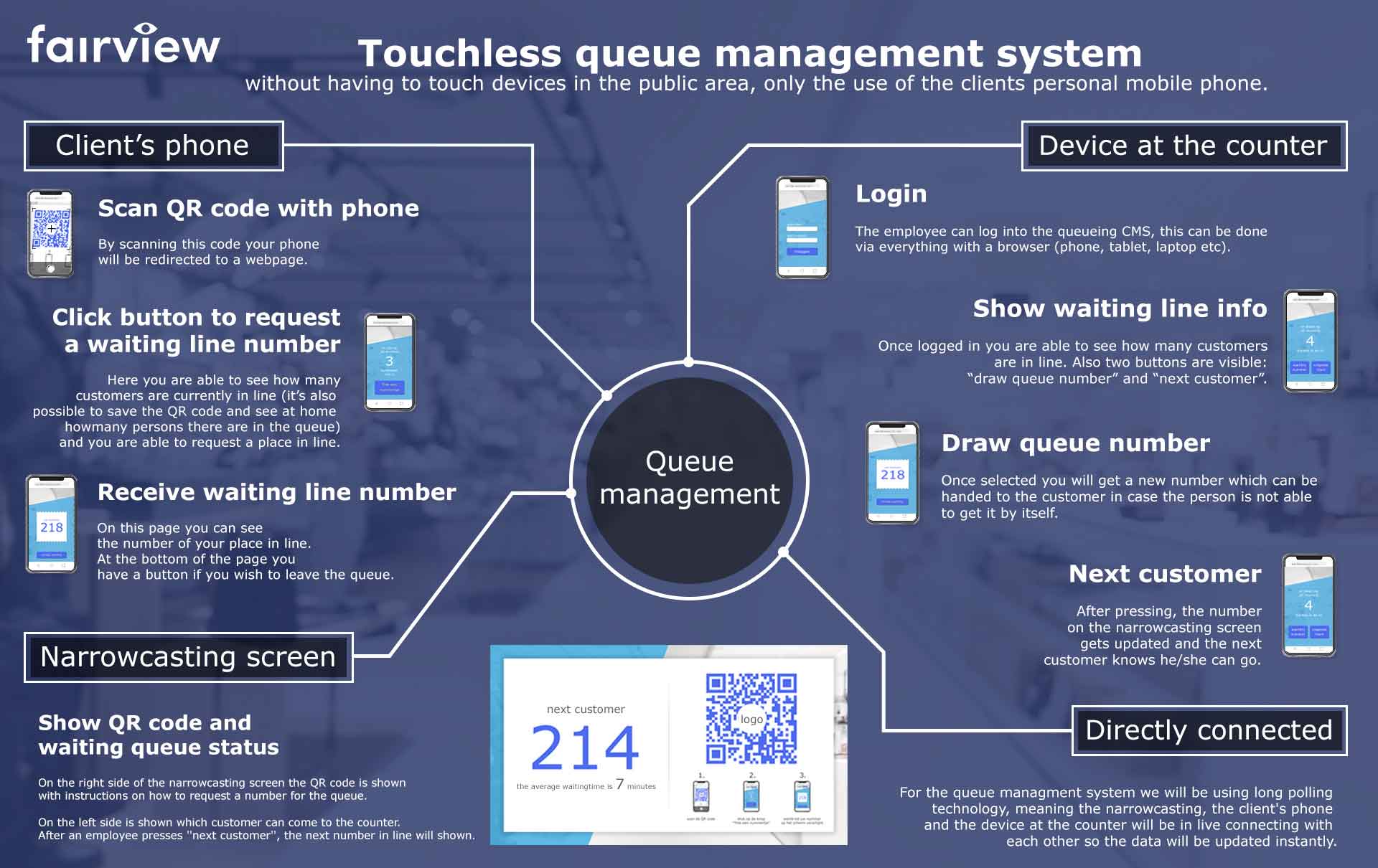 Queue management with QR
Avoid contact with our management system. With it, your customers can scan a QR code with their phones, which will take them to a web page where they can get their queue number. Your employees can also operate the system from the counter.
---
QR Menu TV
Forget paper menus. We help you comply with security regulations, with our contactless solution for restaurants.
At SignageControl, we have created QR Menu TV, a technological solution based on QR codes to display your restaurant's menu on your customers' mobile phones and on screen, thus avoiding contact with surfaces.
No need to download any app! Your customers can place their digital order in the restaurant by accessing the camera on their phone, read your QR code - which they will find on their table, or see on screen - and they will access your digital menu online. They will be able to see the dishes, descriptions, prices, comments and translate the content into other languages.
---
Solutions per application
---